How to use an unmanned aircraft for agriculture?
These are the four steps how to use a UAS for agriculture tasks:
1. PLANNING
Our Agri Owl 200 Agriculture Version comes with our well proven SkyView GCS Mission Planning and Flight Control software. The planning software allow you to add a map region and with a few click it automatically generate the optimized waypoint mission for you. Depending on attached sensor you specify your desired altitude above ground and the system show you your vertical and horizontal image resoultion as well as estimated flight time, perimeter, area etc.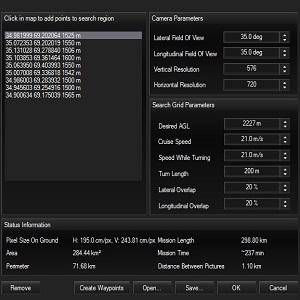 2. FLYING
You start by unpack and assemble your aircraft and ground control station equipment. In matter of 10-15 minutes you should be ready for take-off but not without first following our well thought out pre-flight check list making sure everything is fully operational. Take-off is done by hand-launching the aircraft and after that the user can sit back and monitor the flight while the flight control system automatically fly the mission and safely autoland the vechicle for you.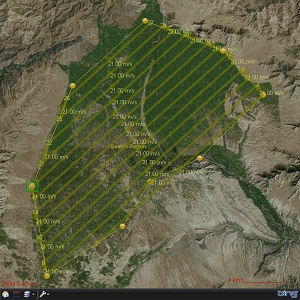 3. POST ANALYSIS
After your flight has completed it's time to transfer all the aerial photos or NIR images from the aircraft to the portable ground control station for further image analysis. The user has the option to use any image processing software available on the market. As an option we offer the Pix4D or Agisoft PhotoScan software. The post analysis software can stitch your imagery together into large mosaics or even create 3D plots / elevation profiles of your area.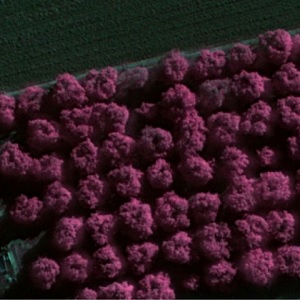 4. RESULT
After the post analysis of your collected aerial photos or NIR images it's time to produce a result for you or your customer. The result could for example be Stress detection (a function of irrigation and water availability), Xanthophyll-pigment absorption (Biophysical parameters), Chlorophyll content or Water spill detection. The final result of your post analysis work all depends on you or your end-customers requirements and expectations.
Perform Agriculture Analysis,with an Easy To Use Platform!
Agri Owl 200 has a set of features, options and tools making it the most versatile unmanned aircraft system on the market. The powerful customization options & features give you flexibility to create a system that meet all you requirements.
Complete agriculture drone for every day use
We offer an agriculture solution to fulfill your demand for unmanned aircraft systems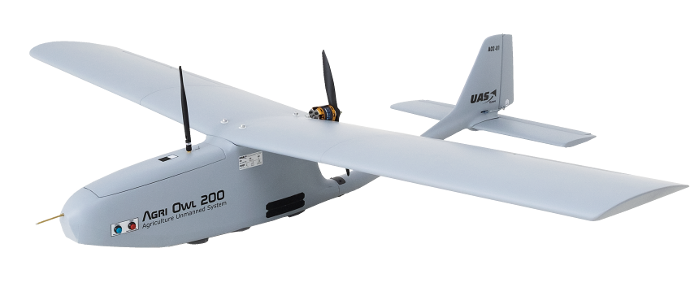 Agri Owl 200
Agri Owl 200 contains all the components required to perform crop analysis and optimize your production
Address
UAS Europe AB
Teknikringen 9
58330 Linköping
Sweden