EasyPilot 3.0 - Miniature Autopilot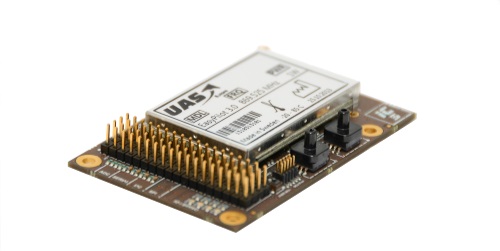 What is EasyPilot 3.0?
EasyPilot 3.0 is an easy to use miniature autopilot for unmanned vehicles. The hardware consists of a single circuit board with all the necessary sensors integrated, including 3-axis gyros and accelerometers, low-latency GPS, airspeed and altitude sensors, servo and payload ports as well as a integrated data link modem. The on-board software utilize high-performance mathematical algorithms, allowing advanced sensor fusion and control.

Why you should choose EasyPilot 3.0?
User experience has been a major focus when developing the EasyPilot 3.0. Operating your unmanned vehicle should be a pleasure! Another focus has been safety, safety for the operator as well as the surroundings. EasyPilot 3.0 has therefore been equipped with only high quality components and sophisticated fail safe functionality has been implemented. Everything in order to make you feel safe and comfortable when operating your unmanned vehicle.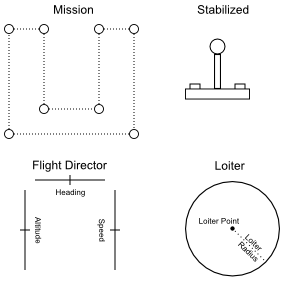 EasyPilot 3.0 supports multiple aircraft control modes to fulfill all your needs for different tasks. You can fly between waypoints in Mission mode, circulate around a point of interest in Loiter mode or steer by controlling heading, altitude and speed in Flight Director mode. A semi-autonomous mode using a joystick can be used if manual control is desired.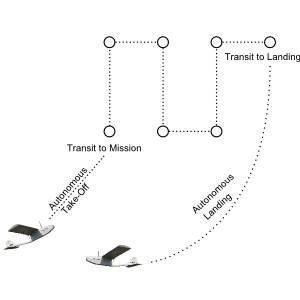 The latest firmware version of EasyPilot 3.0 supports fully autonomous flights, from launch to landing. The operator can plan a mission with automatic transit to mission after launch and then transit to autoland after mission completion. This feature gives the operator possibility to focus on other important tasks such as payload control and monitoring.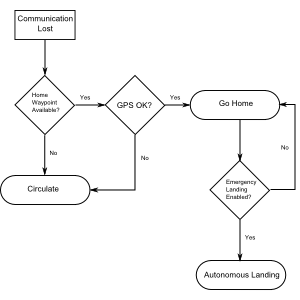 Several emergency features are available in the EasyPilot 3.0. Go Home, Circulate and  Emergency Landing are a few examples, where Go Home takes your vehicle back to your home waypoint, Circulate make it fly in a circular pattern at the current position and Emergency Landing performs a autonomous landing. The emergency behavior can be configured by the operator in order to fit your environment and mission.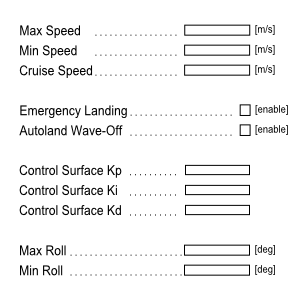 A lot of settings are available for the operator in order to create a tailored flight behavior based on your preferences. Control and Navigation parameters, operational limits and emergency behavior are examples of available settings. Uploading new settings during flight makes it possible to trim the control loops and navigation during real flight tests.
Hardware In the Loop Simulator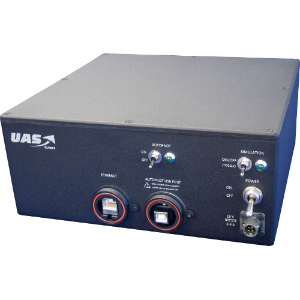 Our Hardware In the Loop Simulator is based on EasyPilot 3.0. The Hardware In the Loop Simulator is a perfect tool for training new operators. It also allows you to plan and fly missions in a simulated environment before performing the same flight with your aircraft.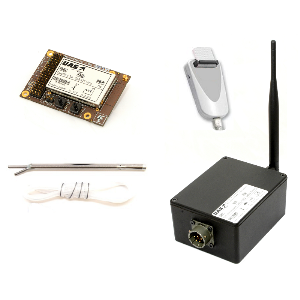 The Autopilot Developers Kit allows you to fully customize the functionality of the EasyPilot 3.0. You can for example implement customer specific payload control, expand the communication protocol and develop your own control and navigation algorithms.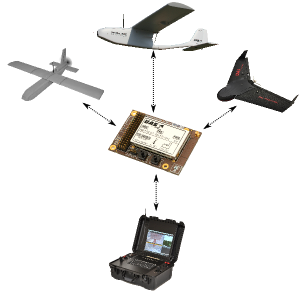 The generous number of settings makes integration into your own vehicle an easy task. Uploading new settings during flight makes it possible to trim the control loops and navigation during real flight tests. We currently support convetional fixed wing with ailerons, elevator and rudder as well as delta wing and V-tail.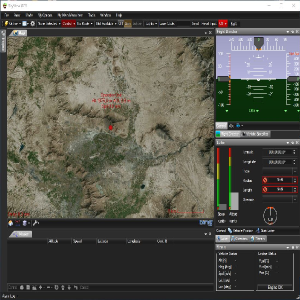 EasyPilot 3.0 is specially designed to work with SkyView GCS ground control station software, which give you ability to utilize the full potential of the EasyPilot 3.0.
Are your interested in additional information and pricing?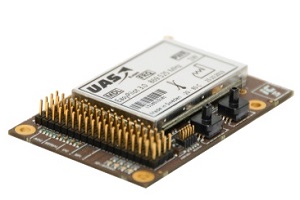 EasyPilot 3.0
Multiple fail safe functions
9 DoF digital Inertial Measurement Unit , 1200 degrees/s maximum
Integrated data link modem and GPS
Internal 3-axis magnetometer
Dual processor sensor data processing and flight management
Multiple input/output ports (for full spec. see datasheet)
Input voltage ranging from 7.5V to 28V
Wide temperature range -20º - 85º C
Payload control capability
Control by Joystick or GCS Software
Optional Air and Ground Modem Available in 2.4 GHz, 869 MHz and 900 MHz versions
Optional SkyView GCS software and SkyView GCS Portable Computer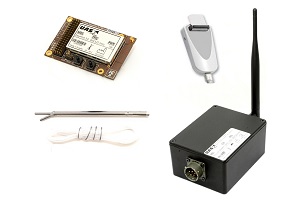 Autopilot Developers Kit
Autopilot Software Developers Kit
Develop your own control algorithms
Extend the communication protocol
Add additional analog inputs
Add additional I/O ports
Support for 3rd party Cameras/Payloads
NATO STANAG 4586 compliant EasyPilot VSM with partial source code.
SkyView EasyPilot 3.0
Programming cable
Air modem
Ground modem
Pitot tube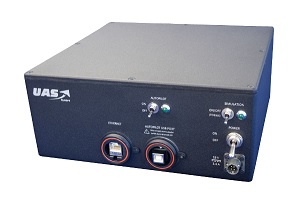 Hardware In the Loop Simulator
Complete UAS Hardware In the Loop Simulator in one box
NATO STANAG 4586 Compliant
H264 network video server which outputs sensor view from synthetic environment
3D simulation software for synthetic environment
Partial EasyPilot 3.0 autopilot hardware
SkyView EasyPilot 3.0 VSM
Optional data modem for direct communication with Portable GCS
Software re-configurable via web interface
Location and Weather simulation
Aircraft selection
Integrated computer running synthetic 3D environment
USB firmware upgrade port