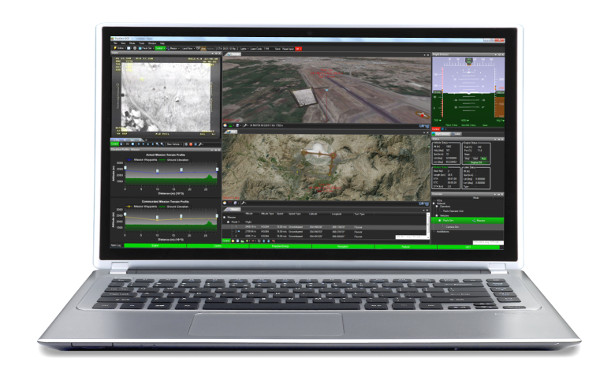 What is SkyView GCS?
SkyView GCS is a ready to use Ground Control Station for Unmanned Aircraft Systems (UAS). It is based on STANAG (STANdardization AGreement) 4586 which allows shared command and control of unmanned aircraft systems. Innovative presentation and intelligent sensor management let the operator focus on what's really important. Through its open architecture it allows full customization using the available software development kits.

What makes SkyView GCS so superior?
SkyView GCS is an evolution of our previous flight proven ground control station software. An intuitive user interface reduces training and support costs and makes the operator confident in critical decision making. SkyView GCS enables seamless control and integration of unmanned vehicles and their sensors. Examples of common sensors are daylight camera, NIR camera and infrared camera.
Why should you choose SkyView GCS?
Our SkyView GCS is the cost efficient, field proven solution that works. It is constantly adopting evolving standards, making it the perfect choice for future collaborations. Intuitive multiple vehicle support makes it the only GCS you need - today and tomorrow.

One Ground Control Station for all Unmanned Vehicles
Skyview GCS can be used with all unmanned vehicles, including fixed wings, helicopters and ground vehicles. The user interface consists of several displays - and the layout is fully customizable.  Different display setups can be used for different vehicles, and switching between preset layouts is a one click operation. This ensures that only the relevant information, regardless of vehicle complexity, will be displayed for the operator.
What can you do with SkyView?
The SkyView GCS user interface is composed of dockable display plugins. Together, the available displays covers the STANAG 4586. If your vehicle does not support subsets of the STANAG 4586, these features will automatically be disabled in SkyView, giving the operator a clean view.

If your system has features not covered by the STANAG 4586, using the SkyView GCS Developers kit, you can develop new displays from scratch or alter existing displays with ease!

We offer customer training as well as premium support contracts where we work closely together with our customers to customize SkyView GCS according to specific requirements.
SkyView GCS Video Introduction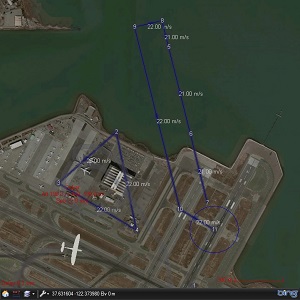 The map display gives the operator a visual overview of all vehicles and missions. The map supports point and click for mission planning and commanding vehicle and sensors. Maps and elevation data can be imported from all conventional file types, such as GeoTiff and DTED. Maps and elevation data can also be downloaded live from WMS and WMTS.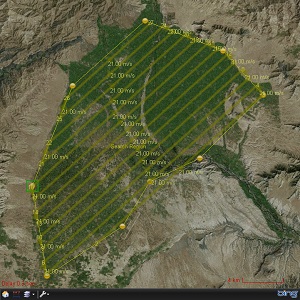 When it comes to planning scan or search areas, let SkyView do the math. By entering requirements, camera parameters and flight restraints, SkyView will automatically generate an optimized mission that will fulfil the requirements.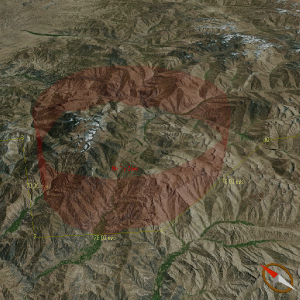 Import and export Fly Zones or No Fly Zones to the map to make sure operator does not plan mission inside restricted areas. Position of all active vehicles are monitored in real time, warning the operator if vehicle enters a restricted area.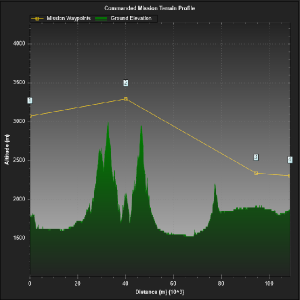 By default, SkyView downloads terrain data from NASA, but elevation formats such as DTED can be imported as well. SkyView will checks all planned missions before they are uploaded to the vehicle making sure that vehicle does not fly into terrain. In addition to this, real time monitoring of vehicle flight path is available, minimizing the risk of controlled flight into terrain independent of vehicle flight mode.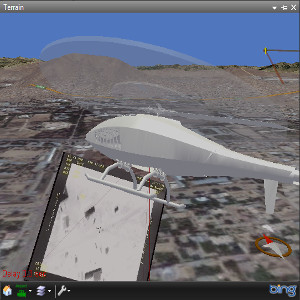 Monitor the flight from any angle you want, or view the 3D world from the cockpit of the UAV. The 3D terrain display shares the same functionality as the map display together with several different camera modes.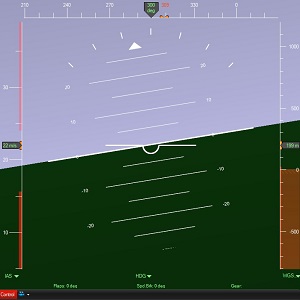 The HUD displays aircraft attitude together with vital flight data. From here the vehicle can be controlled by setting course, altitude and speed. The HUD also supports connection of a joystick, giving the operator manual control of the vehicle.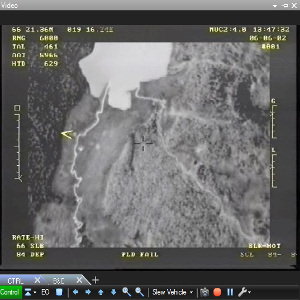 The video display is a powerful video player integrated in SkyView GCS. Several HD videos can be live streamed and recorded from several vehicles simultaneously. From the video display, the vehicle sensors can be controlled by both mouse and joystick.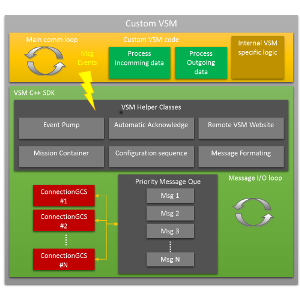 It should be easy making your existing vehicle STANAG 4586 compatible. We offer a software developer's kit for Vehicle Specific Modules (VSM). The VSM translates the STANAG 4586 protocol and functionality into vehicle proprietary protocol. Together with SkyViews ability to disable existing, and develop custom functionality all vehicles can be STANAG 4586 compatible with minimized effort.
Developer
Multiple Vehicle Connections
Map and Terrain with WMS support
Mission, Flight Director and Loiter Control
Recording and Replay Control
Vehicle Specific Display
Status and Data View
Fly Zones and No Fly Zones
Offline Mission Planner
Subsystem Status (Alarm Notifications)
Engine, Datalink, Pedestal and Transponder Control
Predicted and Mission Elevation Profile
FalconView Maps, Threat and Drawing files
Google Drawing File Import (.kml, .kmz)
Command and Control (C2) Support
Video with Camera Control
12 Month E-mail Support
12 Month Free Upgrades
Video Software Development Kit
Display Software Development Kit
UAS NATO STANAG 4586 Simulator
Operator
Multiple Vehicle Connections
Map and Terrain with WMS support
Mission, Flight Director and Loiter Control
Recording and Replay Control
Vehicle Specific Display
Status and Data View
Fly Zones and No Fly Zones
Offline Mission Planner
Subsystem Status (Alarm Notifications)
Engine, Datalink, Pedestal and Transponder Control
Predicted and Mission Elevation Profile
FalconView Maps, Threat and Drawing files
Google Drawing File Import (.kml, .kmz)
Command and Control (C2) Support
Video with Camera Control
12 Month E-mail Support
12 Month Free Upgrades
Mapping
Single Vehicle Connection
Map with WMS support
Mission, Flight Director and Loiter Control
Recording and Replay Control
Vehicle Specific Display
Status
Fly Zones and No Fly Zones
Offline Mission Planner
12 Month E-mail Support
12 Month Free Upgrades